Archives for category:
Uncategorized
Math with Bad Drawings
Or, the Many Uses of Uselessness
One of the joys of being married to a pure mathematician—other than finding coffee-stained notebooks full of integrals lying around the flat—is hearing her try to explain her job to other people.
"Are there…uh… a lot of computers involved?"
"Do you write equations? I mean, you know, long ones?"
"Do you work with really big numbers?"
No, sometimes, and no. She rarely uses a computer, traffics more with inequalities than equations, and—like most researchers in her subfield—considers any number larger than 5 to be monstrously big.
Still, she doesn't begrudge the questions. Pure math research is a weird job, and hard to explain. (The irreplaceable Jordy Greenblatt wrote a great piece poking fun at the many misconceptions.)
So, here's this teacher's feeble attempt to explain the profession, on behalf of all the pure mathematicians out there.
Q: So, what is pure math?
A: Picture…
View original post 901 more words
Feminist Philosophers
Inclusive Philosophy Pedagogy: What Is It and How Do We Achieve It?
The American Association of Philosophy Teachers (AAPT) and the American Philosophical Association (APA) Committee on Inclusiveness in the Profession seek proposals for twenty-five minute presentations to be included in two complementary joint panels to be held at the 2015 APA Central Division meeting, which will occur Feb. 18-21 at the Hilton St. Louis At The Ballpark in St. Louis, Missouri.
The sessions, "Inclusive Philosophy Pedagogy: What Is It and How Do We Achieve It?," are intended both to theorize (and perhaps problematize) the very notion of inclusive Philosophy pedagogy and to provide audience members with tools and resources to help them make their own Philosophy pedagogy more inclusive. Thus, both theoretical and practical approaches to the theme are warmly welcomed.
Please send a 300 word abstract of your proposed presentation in .doc, .docx, .rtf, or .pdf to Shannon…
View original post 111 more words
See on Scoop.it – Computational Philosophy News

Michelle Sowey: Studying philosophy cultivates doubt without helplessness, and confidence without hubris. I've watched children evolve to be more rational and open-minded because of it
See on www.theguardian.com
See on Scoop.it – Computational Philosophy News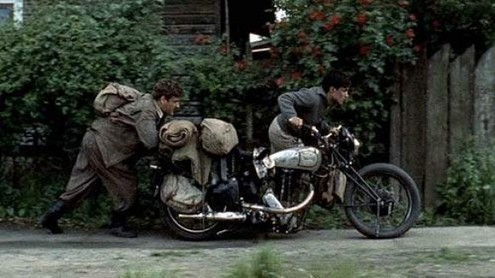 Design your life to include more money, health and happiness with less stuff, space and energy.
Paul Oppenheimer's insight:
Life is not that interesting without breakdowns.
See on www.lifeedited.com
I wish all of you a year filled with joy, life, laughter, love,
progress toward your goals, and good health and happiness.
I just listened to the entirety of The Decemberists "Hazards of Love" played live at SXSW, streamed on NPR. I stayed up two hours past my bedtime in order to hear it realtime. It was worth it. These people write songs with lyrics, and they kept the crowd at SXSW, who characteristically flit from concert to concert, riveted for a seventeen-song album, played in its entirety. Popular music seems to have returned to three-minute songs. Here is a glimmer of hope that it might be returning to the album format. Not every band can support an album, of course, just as not every story idea can support a novel. As some story ideas are best performed in a short story, some song ideas are best performed in a single. Some musical ideas, however, deserve an album-length treatment. Here's hoping that the form is returning.